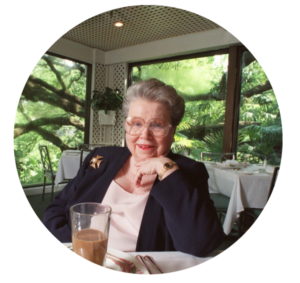 LATE GREAT ELLA BRENNAN
of Commanders Palace
(1925-2018)
"I'm a city girl. No apologies.
Great Chefs offers all the things that I love in life: the arts, the theater, the music, and – of course – the food!
Great Chefs programs and cookbooks have been a great part of spreading the word around the world about what Great Chefs and Great Restaurants do. The original "Great Chefs of New Orleans" series was one of the first times many Americans were able to see what goes on behind the scenes in restaurants. Obviously, the people were intrigued and the Great Chefs television team were on to something. I had people all over the country telling us they had seen the show and loved it.
So my friends John Beyer and John Shoup's work is a brilliant addition to the collection of "foodies" everywhere. These gentlemen know a great chef when they see one, and they have a way of capturing that essence"
Browse All Great Chefs Products!