9 Delicious Things To Do With A Jar Of Pumpkin Butter
Fall's in full swing, which means our dear pumpkin has reared its orange, bulbous head to flavor everything edible. Everyone is thrilled. Not to be overlooked or underused is pumpkin butter, the sweet, versatile condiment that can be served atop or mixed in with virtually all meals — from pancakes to sopressata to pudding.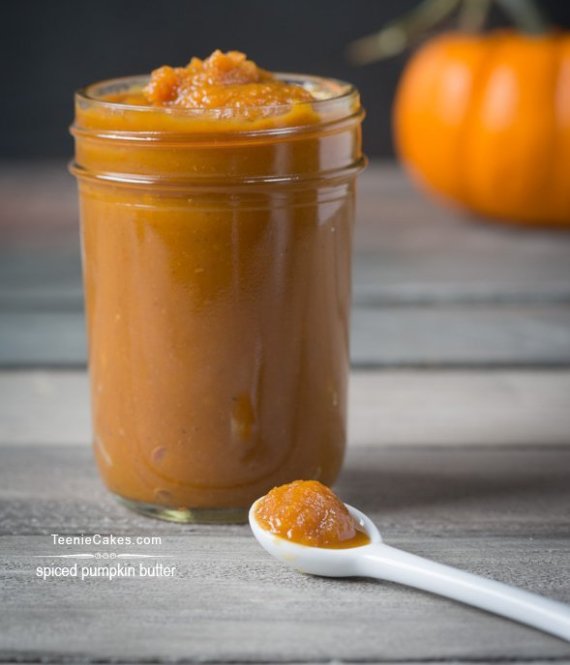 Get the Spiced Pumpkin Butter recipe by Teenie Cakes
You can find pumpkin butter at the grocery store (Trader Joe's is a fan favorite — it's seriously sweet), or make it at home with pureed pumpkin, apple cider and pumpkin spice galore. Once you've got the goodness in your possession, begin to dream of all the ways you can include it in your daily eats. Here are some ideas to get you started:
Introduce it to your breakfast.
Guarantee waking up on the right side of the bed by adding pumpkin butter to your morning meal. Oats, yogurt and waffles deserve to be topped with the stuff.
Spiced Pumpkin Butter Yogurt Parfait With Pumpkin Pecan Granola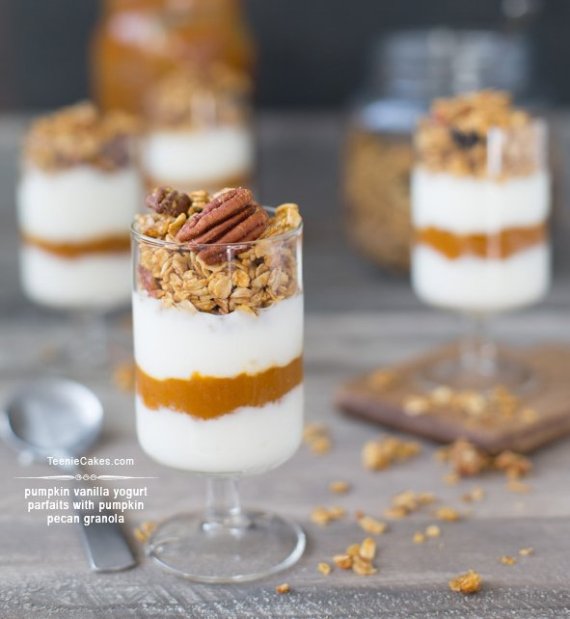 Get the recipe by Teenie Cakes
Hearty Pumpkin And Almond Butter Oatmeal


Get the recipe by Katrina Runs
Pumpkin Spice Pancakes With Pumpkin Butter


Get the recipe by Skinny Taste
Spread it on a sandwich.
The jam-like ingredient pairs perfectly with bread — go savory, swap it with your standard grape jelly for a twist on the classic PB&J or craft yourself an elegant sweet by adding some chocolate to the mix.
Pumpkin, Chocolate & Brie Grilled Cheese


Get the recipe by Two Peas And Their Pod
Pumpkin Butter, Sopressata & Goat Cheese Panini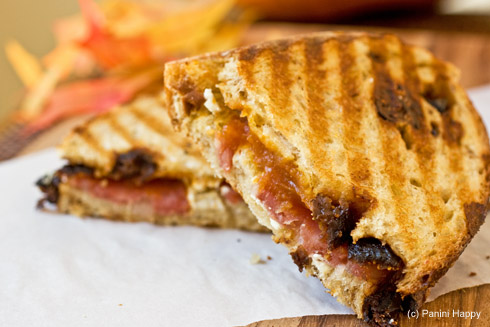 Get the recipe by Panini Happy
Peanut And Pumpkin Butter Apple Sandwich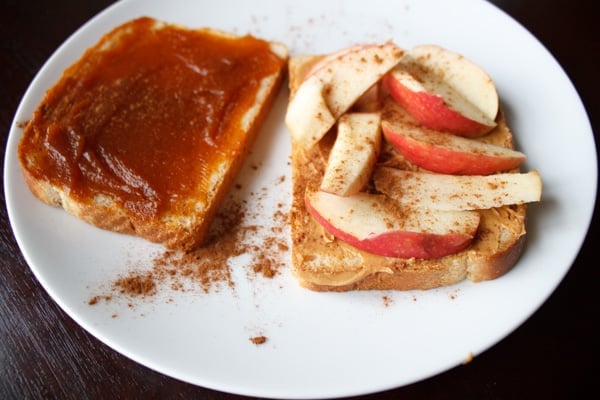 Get the recipe by Trial And Eater
Make the most autumnal desserts ever.
Yes, you can eat pumpkin butter with a spoon and call it dessert. And you can also meld it into your classic brownie, cookie and cake recipes to let everyone know you are the chancellor of fall.
Pumpkin Butter Dessert Bars


Get the recipe by Sweet Baked Life
Cheesecake-Topped Brownies With Pumpkin Butter Swirl


Get the recipe by The Recipe Girl
Pumpkin Butter Cups


Get the recipe by Civilized Caveman Cooking
Add to Favourites