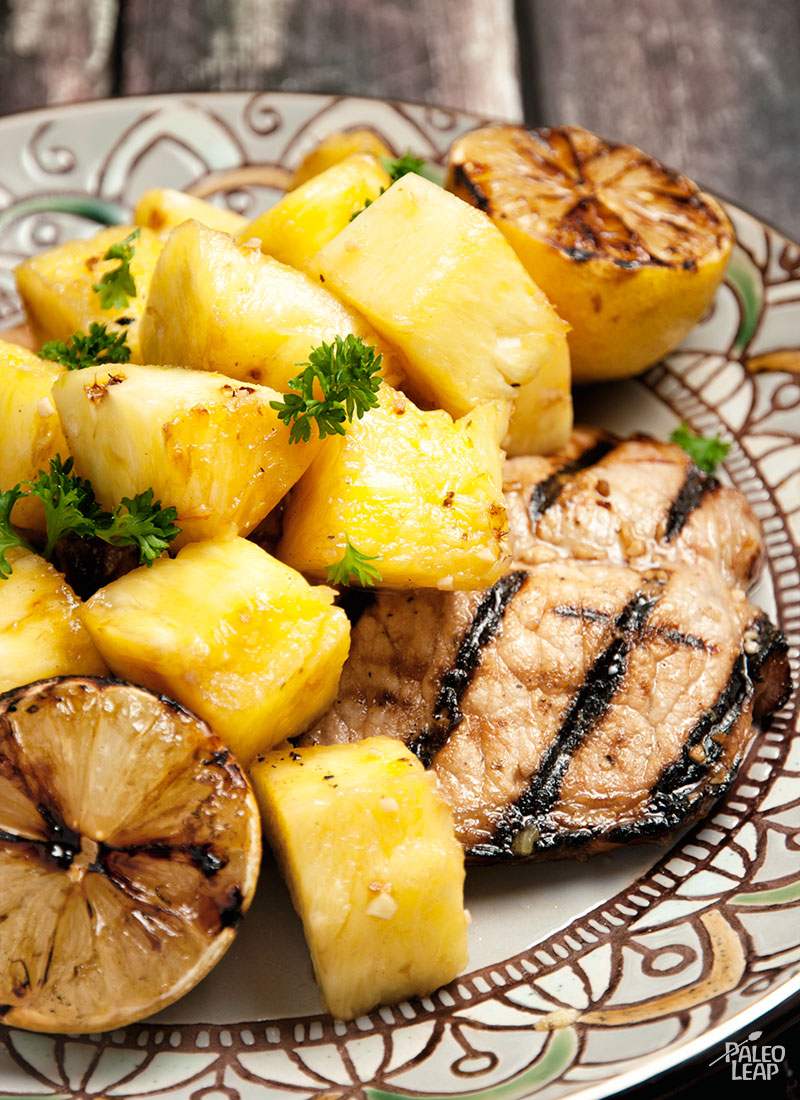 How does your mouth feel about a vacation to Hawai'i? These sweet grilled pork chops with pineapple taste like they came right off a beach somewhere warm and beautiful, even if you're currently snowed in and hunkered down in a sweatshirt until April. If you're tired of pork with apples or applesauce, this is a nice twist on the pork-and-fruit theme.
The marinade here ramps up the pineapple flavor and also adds a nice hint of complimentary spices on the pork chops. And even if you leave out the optional honey, grilling the pineapple gives you a delicious caramelized sweetness.
While you've got the grill out, some grilled bell peppers (any color) would make a tasty vegetable side for these chops. Alternately, try them over cauliflower "rice" or with a fresh crunchy salad: maybe some fruity coleslaw to keep the fruit theme going strong.
Pineapple Pork Chops Recipe

SERVES: 4

PREP: 15 min. + 3 h.

COOK: 20 min.
Ingredients
4 big pork chops;
4 big slices of fresh pineapple, cut into 1-inch chunks;
Ingredients for the marinade
½ cup coconut aminos;
¼ cup raw honey; (optional)
2 tbsp. apple cider vinegar;
1 tbsp. minced ginger;
½ cup fresh pineapple juice;
¼ cup water;
2 tbsp. minced garlic;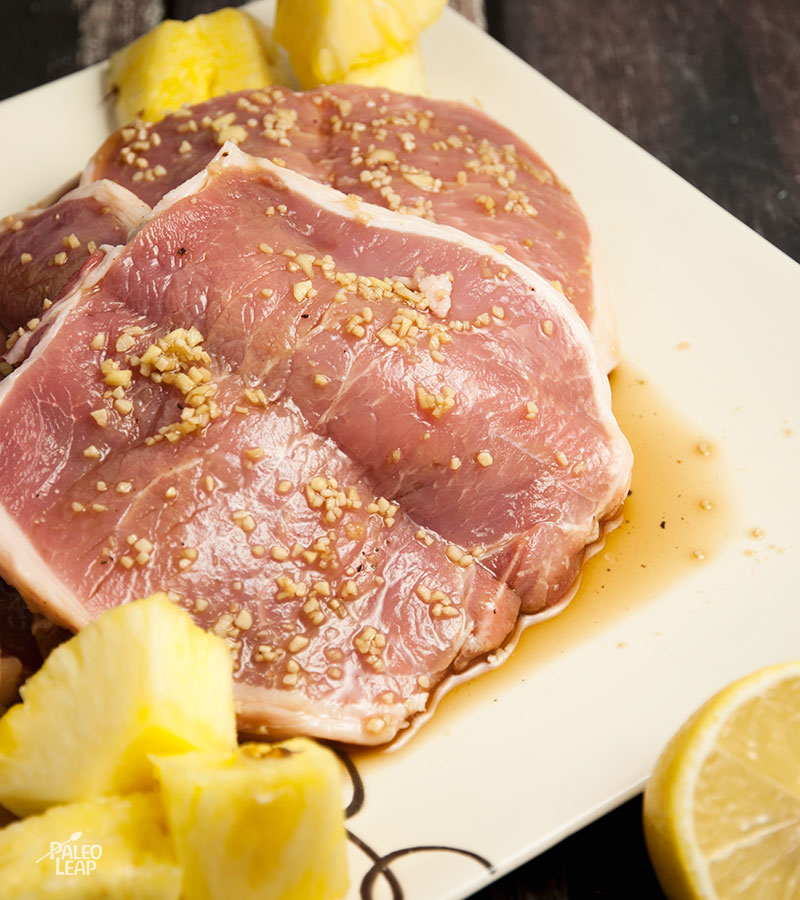 Preparation
In a small bowl, whisk the marinade ingredients together.
Place the pork chops and marinade in a marinating container and refrigerate for at least 3 hours.
Remove the pork chops from marinade but do not discard the marinade.
Pour the remaining marinade into a saucepan. Bring to a boil, then reduce to a simmer and cook for about 4 minutes.
Preheat your grill to a medium-high heat.
Cook the pork chops on the preheated grill, about 5 minutes per side, brushing with the marinade the whole time.
Add the pineapple chunks to the grill and cook for 3 to 4 minutes, flipping them halfway through.
Serve the pork chops with the cooked pineapple on top.
Add to Favourites